Dealership vs Private Buyer: Where Should I Sell My Car?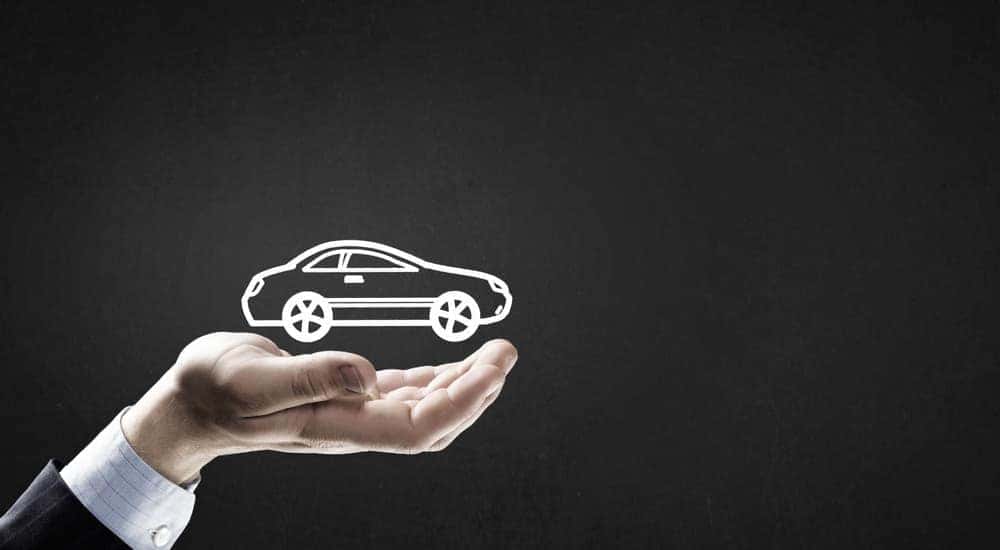 When you type "where to sell my car" into the search engine, prepare to be overwhelmed with scams and attention-grabbing ads. While there are definitely some legitimate private buyers out there, you'll gain a lot more benefits when you sell your car to a dealership. That said, you don't want to pick just ANY dealership. There are a ton of exciting perks to look for when selling your car to a dealership like ours.
No Appointment, No Obligation
In today's busy world, your main concern is saving time and hassle. When you sell your car to a dealership, you'll want to choose one that doesn't waste your time. When you go through the selling process with us, you determine your vehicle's worth in mere seconds. We offer an instant online vehicle value calculator to make this happen. You can also just show up at our dealership any time during our work hours, and we'll give you an estimate for free.
We do like to give our customers the online option, however, so that saying "no" doesn't feel awkward. Once we determine your vehicle's value, we leave the decision up to you whether you use our online tools or you ask us in person. You don't owe us a dime if you decide to keep your vehicle or sell it elsewhere.
Trade-In or Never Visit Again (Or Somewhere In Between)
Dealerships will sometimes offer to buy your vehicle without a trade-in. Put simply; you don't have to buy anything from these dealerships in order to get them to purchase from you. It's an in-and-out sort of deal with no commitment necessary. You get your vehicle sold, you don't have to deal with the selling process hassle, and you're good to go. We are that kind of dealership, too. While we would love to have you as a customer, we'll buy your vehicle without any expectations.
However, if you've got your eye on one of our models, we'll also give you an option to use your vehicle as credit toward a new or used model. You may even find yourself somewhere in the middle of the spectrum. You want a new vehicle, but it's more important that you sell right now and save up to buy a new model later. That's okay, too! No matter what category you fall into, a dealership like ours has a selling path for you.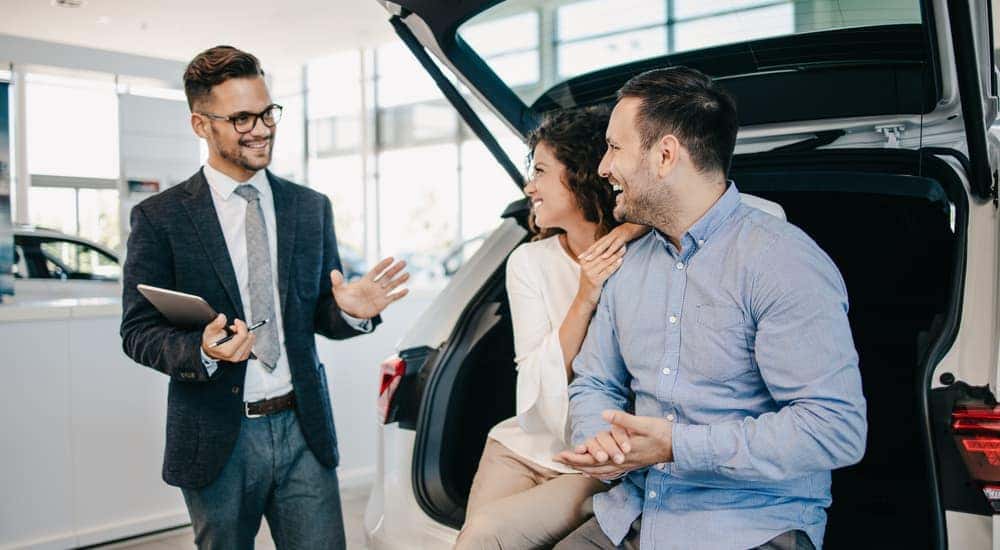 Legal Security
One of the most important perks you get for selling to a dealership rather than to a private owner is legal security. You don't have to worry about scams, lawsuits, or insufficient funds. Look at it this way; even if you have the vehicle checked out by a mechanic and you feel that you've covered all your bases, something may go wrong with the vehicle shortly after you sell it. When this happens, buyers often become angry, frustrated that they spent all this money just to experience a large mechanical problem.
Even worse, the vehicle may have an issue that causes the new buyer to wreck. In this case, you are subject to a lawsuit, and while you very well may not lose, this sort of situation is not cheap regardless of the outcome. When you sell your car to a dealership like ours, you don't have to worry about these legalities. Once we purchase that vehicle from you, all the liability falls onto us. You can walk off our lot worry-free and be able to focus on your new ride (or whatever you're doing with that new chunk of cash!)
Relationship Security
When you sell to a private owner, legal problems aren't the only issue you have to worry about. Oftentimes, it's tempting to sell your vehicle to a family or friend in need. There are two problems with this. One, you may feel obligated to sell your vehicle for a cheaper price. Two, it's easy to set up payment plans for our loved ones without ensuring that these plans are legally backed.
When you purchase a vehicle from a dealership, you cannot just suddenly decide not to make a payment without it affecting you. However, when you sell a vehicle to someone you know, it's easy for them to say things like, "I promise I'll pay you back next month, it's just been a slow week at work," or, "can I pay you back in a few months? I'm tight on cash at the moment." While you want to do the "right thing," these sorts of interactions can cause you to either lose financial stability or lose someone you love. Regardless of which way you handle it, this isn't a good time for anyone involved.
You don't have to worry about this when you sell your vehicle to a dealership. There are no severed bonds or late payments. You get your money's worth, and everyone who's involved is happy.
Trade-In Tax Breaks
Many states, including Georgia, allow for tax breaks when you decide to trade your vehicle in on a newer one. Basically, this means that your trade-in value will be deducted from your new vehicle's value. Here's how this works. If you pay $30,000 for a new vehicle, and your trade-in vehicle is worth $10,000, then you only have to pay taxes on $20,000. This means that you're paying much fewer taxes on a brand new vehicle than someone who buys a new vehicle outright. You're also paying much less in taxes than someone who sells their used model to a private seller, then buys a new model from a dealership. The next time someone tries to sway you by saying that there are higher payouts through private sellers than there are through dealerships, remember how much you can snag in tax savings and do the math before assuming they're correct.

Time Savings All-Around
Finally, one of the biggest perks of selling through a car dealership is how much time it saves you. Whether you let Craigslist do the work or you advocate for yourself through "For Sale" signs and Facebook posts, a lot of time goes into selling a car on your own. It takes a while to sort through the buyers to find one who you can trust, and even then, you don't know for sure that they're trustworthy.
Even once you find a reliable buyer, you have to sort through the paperwork and all the other logistics on your own. In short, you've got to take care of a lot of "behind-the-scenes" work that the dealership normally takes care of for you. This includes detailing the car (both inside and out), doing a non-professional multi-point inspection or paying for one to help prevent your chances of legal disputes, and determining the car's value based on its condition.
When you sell your vehicle to a dealership like ours, you can complete the trade-in offer process in under 30 minutes! You'll also get instant online value estimates, and once you leave our lot, you don't have to worry about your old car ever again.
Selling to a Dealership Is the Way to Go
While there are minor perks to selling privately, there are far more pros to selling to a dealership like Honda of Newnan. You have peace of mind, you hardly need to take any time out of your schedule, and you don't have to lose any friends. When it's time to sell your car, consider visiting us rather than browsing eBay and Craigslist for unreliable leads. You'll be happy you did.